Hello friends! Today I'm sharing a round up of projects you can make with fabric. Because we've been remodeling my craft room, I had to box up my fabric stash. Wowsers… seeing it all boxed up me realize that I have a slight fabric hoarding problem. I vow to use up some serious fabric as soon as my craft room is done. But in the meantime, I'm collecting project ideas, so I thought I'd share some with you.
I adore these fabric covered mason jars:
So cute, right? Amanda has a great tutorial so you can make your own. I love the vintage feel of the fabrics she chose.
Next are these no-sew curtains by Roxanne from The Honeycomb Home: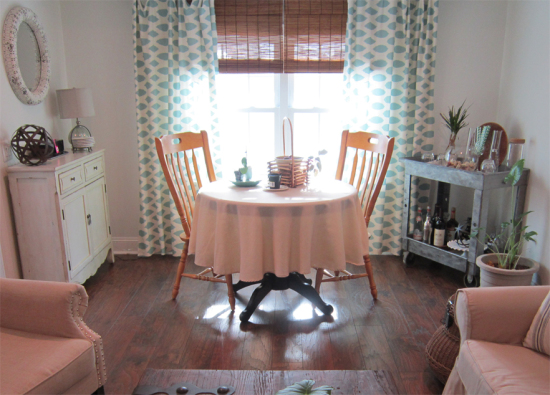 Isn't her whole space as cute as can be? I love how her curtains add a pop of color!
Memorial Day is right around the corner. How awesome is this patriotic bunting by Jessica Abbott for Joann:
I've always loved this type of bunting, but never thought of sewing it myself before.
Jessica is super talented. This stinkin' cute Madeline dress is on her site, The Sewing Rabbit:
Those are little mermaids! And the pattern mixing? Swoon.
I made this funky Mermaid Blanket for my sister a few years back:
It is still one of my favorite projects ever! So quirky and fun!
These fabric covered button bobby pins from Christina Williams are a great way to use up precious scraps of fabric you adore:
I met Aniko from Place of My Taste at SNAP! Conference a few weeks back. Not only is her site incredible, but she is so nice and gorgeous to boot. Look at the fabric covered lampshade she made for her bedroom:
Gorgeous! I would never have thought of those colors for a bedroom, but I LOVE them! And she has a great tutorial for you if you want to make your own fabric shade.
I love a good knock-off. Jenn at Endlessly Inspired shows you how to make an Anthro heart pillow knock-off and save yourself a wad of cash: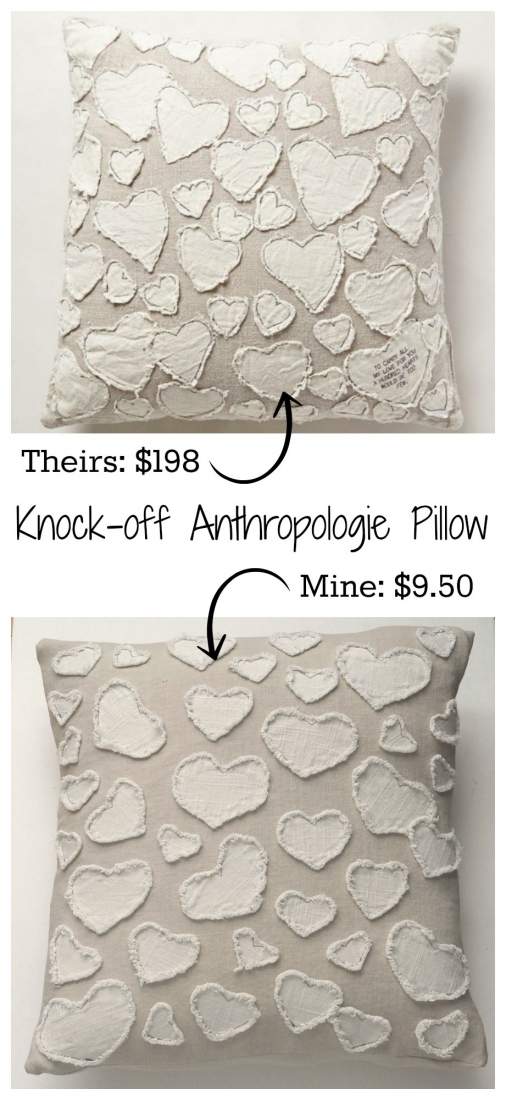 Great work, Jenn! I love how it turned out!
I love this soft watercolor fabric that Elizabeth at Simple Simon and Co. chose for her easy gathered skirt tutorial: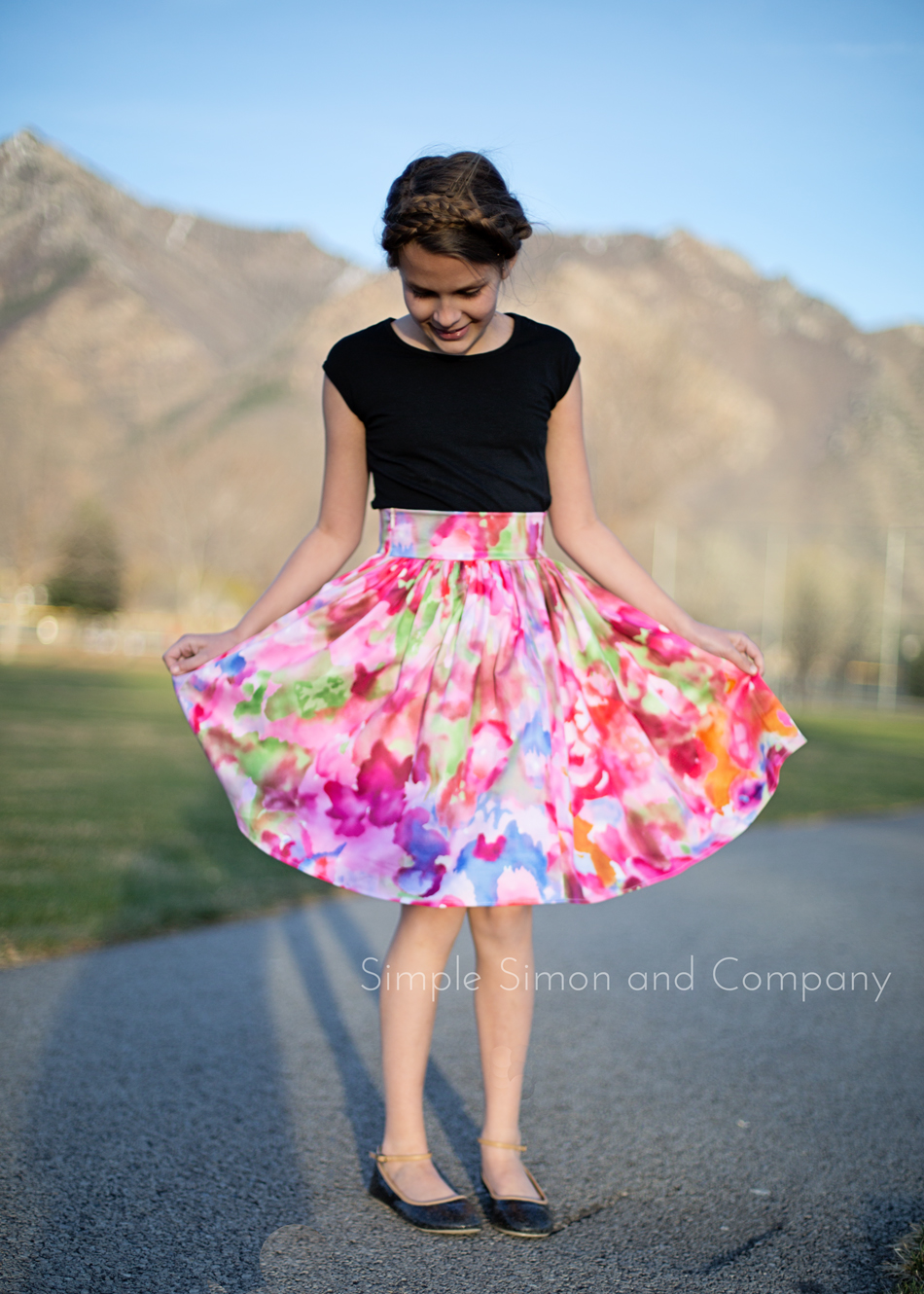 I want one just like it! And side note, I also met Elizabeth at SNAP! Conference. So friendly, awesome and encouraging.
The last fabulous fabric project I'm sharing today is this giant wall art from Snazzy Little Things made from a shower curtain: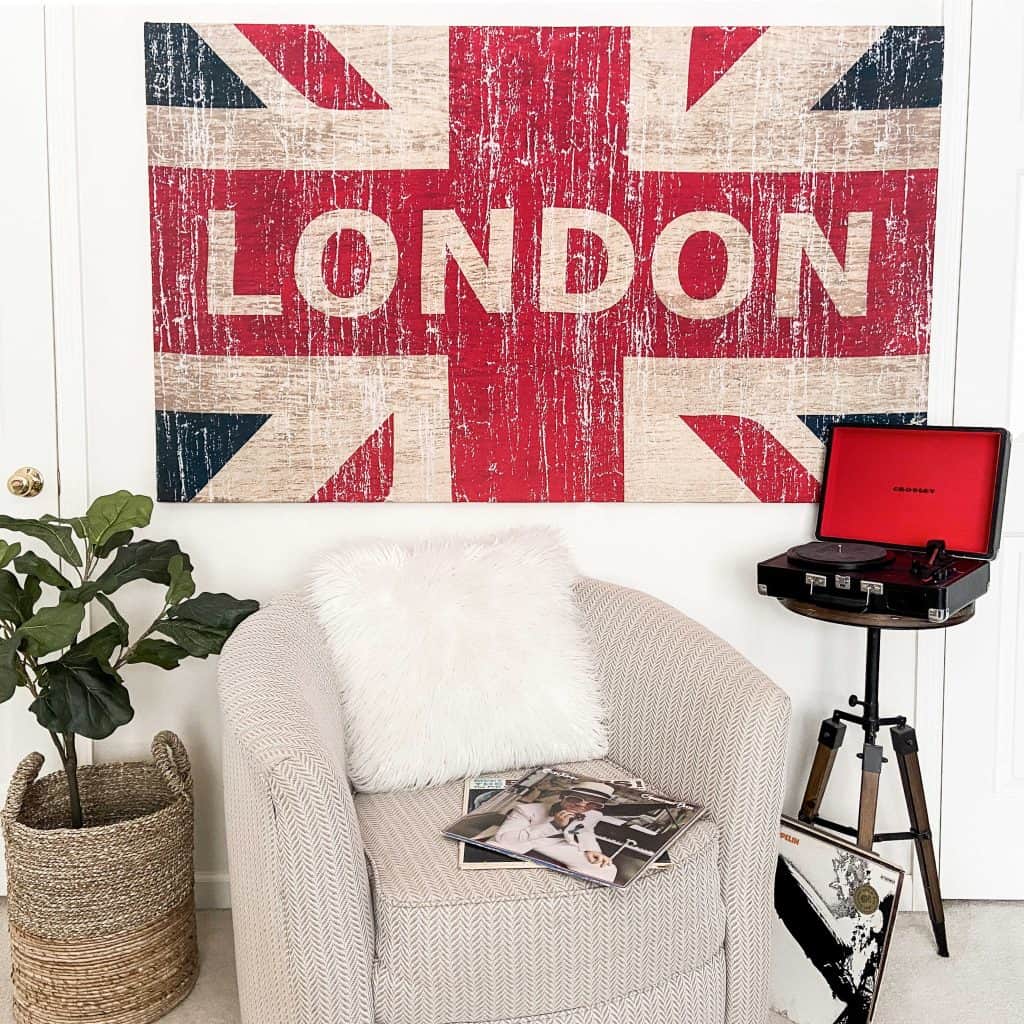 I love it! Now I'm going to be searching for cool shower curtains so I can do something similar! So creative.
Hope you've been inspired. All I can say is that I can't wait to get my craft room DONE so I can start making some of these great projects! Have a great day all!